At EXIT Realty CK Elite we believe in QUALITY over QUANTITY. All of our Agents and administrative staff are highly trained in all aspects of the real estate transaction. Whether you're looking for someone who specializes in Residential, Commercial, Condos, New Builds, or even Farm properties, we have an Agent with that experience!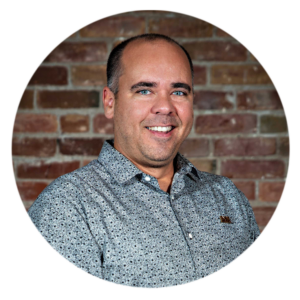 Kirk Groombridge Broker of Record – A Chatham, Ontario native, Kirk has devoted over two decades to his career as a full-time REALTOR®. He shares his life with his loving wife, Becca, and their two sons, Kaiden and Kaleb. Kirk's expertise lies in the field of Residential and Commercial real estate sales across the Chatham-Kent region. Beyond his professional life, he actively engages with the community, notably through his participation in his church and his dedicated support for various local charitable organizations.
519-350-6501 | kirk@EXITck.ca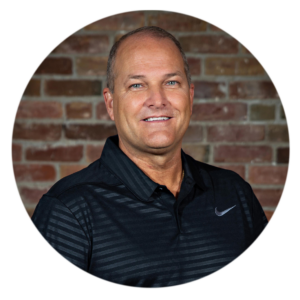 Dan Moon Salesperson – Dan is a dedicated member of the Chatham-Kent community, where he has spent his entire life. He shares his life with his wife, Sandy, and together, they have raised three wonderful young adults: Brady, Jackson, and Kinsey. Dan's commitment extends far beyond his family, as he actively supports numerous charitable causes and sports programs throughout the community. Notably, he is a strong advocate of the Chatham Minor Baseball program, exemplifying his dedication to the betterment of the community he calls home.
519-437-1701 | dan@EXITck.ca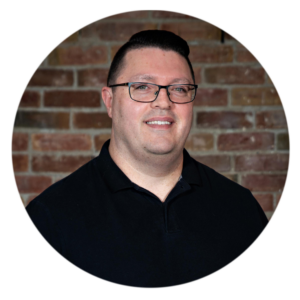 Keith Smith Salesperson – Keith is a multi-talented guy and our resident "gentle giant." Born and raised in Chatham, he is not only a gifted artist but also a devoted family man who cherishes moments spent at home with his loving wife, Theresa. Together, Keith and Theresa have raised their 3 sons, Brady, Hunter, and Cohen, right here in Chatham. In addition to their sons, Keith and Theresa have been blessed with 2 wonderful daughters-in-law, Jesse and Erika. Their family has been joyfully graced with the arrival of a granddaughter, Claire, and a grand-puppy named Bear.
519-358-5377 | keith@EXITck.ca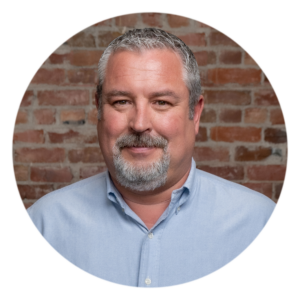 Jon Robertson Salesperson – Jon embarked on his real estate journey right after graduating from high school but later explored other career avenues, including landscaping and home renovations. Jon found his way back to the real estate industry in 2020 when he became re-licensed and joined the EXIT Realty CK Elite team. Jon shares his life with his wife, Julie, and they are proud parents to four wonderful children: Alex, Gabby, Gideon, and Maddy. Their family has recently been graced with a new addition, a daughter-in-law named Julia, further enriching their lives.
519-401-7414 | jon@EXITck.ca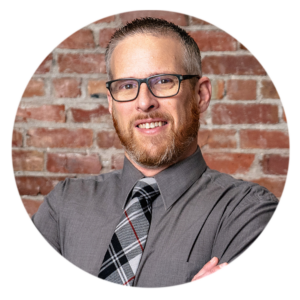 Gord Tetley Salesperson – Born and raised in the Northwestern Ontario town of Dryden, Gord moved to the C-K area in 1992. He, his wife Marcy, and their daughter Maddie live just outside of the village of Louisville on a small hobby farm. As a family, they love exploring all the natural wonders that C-K has to offer. In addition to serving the real estate needs of the community, Gord also serves as the Pastor at Louisville and North Dresden Baptist churches.
519-358-5439 | gord@EXITck.ca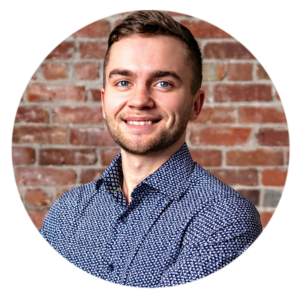 Billy Fehr Salesperson – Billy was born and raised in Chatham-Kent, ON. He's spent his entire life living in and around the town of Dresden but has worked and attended church in Chatham for many years. His interest in real estate and love of helping people are the main reasons he decided to become a REALTOR®. He is using his knowledge of the area and his hard-working personality to serve his clients in making one of the biggest transactions of their lives.
226-627-5055 | billy@EXITck.ca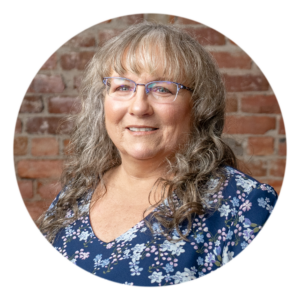 Sheila White Salesperson – Sheila grew up in Dresden and moved to Chatham in 1998. She has chosen Real Estate sales as her third career after working with her father's construction business, then moving on to various IT support roles. She and her husband, Dean, lived in northern Alberta for a few years and moved back to Chatham in 2019. Sheila likes to be involved in the C-K community. She also enjoys all sorts of woodworking, especially working on her lathe.
519-917-5840 | sheila@EXITck.ca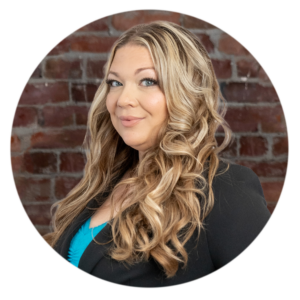 Victoria Wiebenga Salesperson – Victoria was born & raised in Chatham-Kent and has been a nurse for over 10 years. She is a mental health advocate and is passionate about helping others. She enjoys spending quality time with her family & friends and has always had an interest in the Real Estate Market. Through hard work & determination, she took the steps to achieve her Real Estate dreams and now she is committed to helping you accomplish yours!
519-809-4663 | victoria@EXITck.ca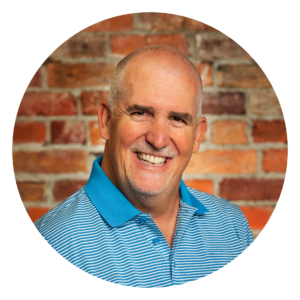 Michael Stull Salesperson – Mike has lived in Chatham-Kent his whole life and believes this is a great community to live in and raise a family. Having been a REALTOR® since 2008, he has the experience to help with any real estate need & loves to ensure his clients are beyond satisfied when buying or selling a home. He is thankful for the opportunity to help & extends an invitation to get a coffee to discuss why this area is currently one of the most popular destinations in Canada.
519-784-6264 | mike@EXITck.ca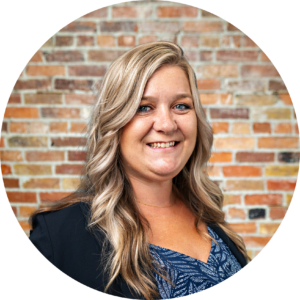 Anne Kreitzer Salesperson – Anne's early years were spent in Chatham through grade school. However, as she entered high school, she relocated to LaSalle. As an adult, she settled in Windsor-Essex county, where she has resided ever since. Her happiness revolves around spending quality time with her fiancé, their children, and family and friends. With over 15+ years of experience in the Accounting/Bookkeeping field, Anne has long held an interest in Real Estate. She felt it was time for a career change and is excited about the prospect of meeting new people and assisting them in finding their dream homes.
519-890-1909 | anne@EXITck.ca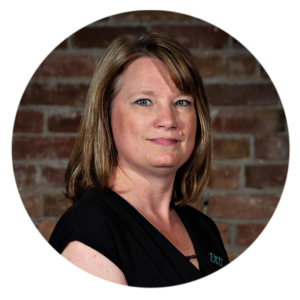 Cindy Bondy Office Administrator – Cindy plays a vital role as the anchor behind the scenes, ensuring the smooth operation of our team of REALTORS®. With well over a decade of administrative experience in real estate brokerage, Cindy is a valuable source of knowledge for both our agents and clients alike. In her personal life, Cindy is happily married to Darren, and they are proud parents to four children: Brooke, River, Nate, and Grace.
519-351-7653 | cindy@EXITck.ca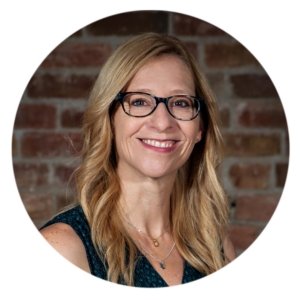 Becca Groombridge Graphic Designer & Social Media Coordinator -Becca brings experience in graphic design and marketing, spanning over two decades, to our team. Her knowledge of design and social media is an invaluable asset not only to our team but also to our clients. As mentioned above, Becca shares her life with her husband, Kirk and two sons, Kaiden and Kaleb. Beyond her professional life, Becca finds joy in her passion for music, her dedicated service in her church, and cherishing moments spent with her loving family.
519-350-6502 | becca@EXITck.ca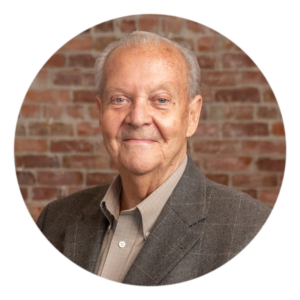 In Memorium – It is with heavy hearts that we announce the passing of Dale Groombridge, Broker with EXIT Realty CK Elite in Chatham, ON, who had a remarkable career spanning over 50 years in the real estate business. Dale peacefully left us on August 9, 2023, following a short illness.
Dale was not just a respected professional in the real estate industry; he was a cherished colleague, mentor, and friend to many. His dedication, expertise, and warm personality left an indelible mark on our office and the Chatham community. He is survived by his loving wife, Audrey, his 4 children, and 6 grandchildren.
We will forever remember Dale for his unwavering commitment to his clients and his passion for helping others achieve their real estate dreams. His legacy of integrity, professionalism, and kindness will continue to inspire us all.